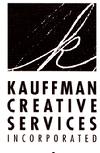 Create a Buzz. . . Action verb that builds perception and expertise in industry or field.  Kauffman Creative Services, Inc., (kauffmancreative.com), a public relations and copywriting firm that specializes in creating the buzz through PR, Special Events, Media Relations, Media Placement, Advertising, and Crisis Communications.
Our team evaluates, plans and executes the tools and touchpoints to create the memorable customer experience. It's a strategy. It's the message. It's the creative. Combined they forge an emotional bond exchanged for Brand loyalty. A loyalty that creates Happy Customers and for us Happy Clients. Excellent ideas when clients need to build a new or better mousetrap. . .except of course, for the mouse.
Concierge Copy, a division of Kauffman Services, Inc., will write the words you need and make you look good!
Weddings (Anniversaries, too!) Love sometimes is difficult to put into words. When you want the right words to share, we help you find them. We listen and craft the words that start your life together. Best man and Maid of honor, we can assist you too with your toast to the couple. Father of the Bride, it is tough to give her away, do it in style and the words you want to say.
Awards and Accolades Award presentations—giving or accepting—Concierge Copy helps make the event even more special for the audience and the recipient.
Corporate Events and Ceremonies Ribbon Cuttings, Business Milestones, Customer Appreciation. When it comes to saying how much you do appreciate your employees, vendors and clients, we help you show that appreciation in words.
SERVICES/PRODUCTS
Digital and Traditional Media
Public Relations
Media Relations
Media Placement
Media Advisory
Crisis Communications
Special Events and Promotions
Social Media and Website Integrated Marketing Campaigns
Concierge Copy