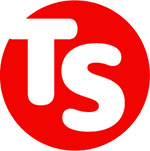 HOURS
Mon-Fri:
8am-5pm
Sat-Sun:
closed
Triple Strength is a creative studio focused on graphic design, branding, environmental design and interactive web development.  Since 1991, we've build out reputation on the basis of solutions over size.  We communicate and collaborate through talented tan technology, offering clients a place where they can expect great vision backed by practical execution.
Choosing TS means working with people you can count on for innovative solutions.  We are just the right size to be able to provide attentive service to every customer.  The expertise to provide innovative solutions. the dependability of an experienced staff, and the freedom to discuss you project with us:  this is the Triple Strength standard.
This is a test sentence for a new paragraph.
SERVICES/PRODUCTS
Web Design
Logo Design
Graphic Design