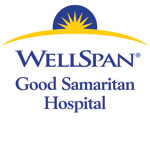 William Mulligan
4th & Walnut Sts, PO Box 1281
Lebanon, PA 17042
717.272.7674
Healthcare
,
Hospital
The parable of the Good Samaritan is the story of extraordinary care and kindness from a completely unexpected source. That's also the story of The Good Samaritan Hospital.
Good Samaritan is not what you'd expect of a 125-year-old community hospital. There is powerful medicine here. Our physicians, nurses, therapists and technicians are extraordinarily skilled and dedicated to constantly improving patient treatment.
Our facilities rival those of big city hospitals. With an ultra-modern emergency department, a life-saving heart center that's on par with the nation's best. And a complete women's center with birthing suites that are as big and as special as the blessed event itself.
What's more, the powerful medicine you receive at Good Samaritan is delivered with the most comforting care you can get. Where else will you find nice touches like room service, peace and quiet, and an entire staff who are always ready to ask: "Is there anything else that I can do for you today? I have the time."
It's all part of the Good Samaritan mission — To provide high-quality, compassionate healthcare that improves the overall health of our community.
And our vision — To be THE choice of our patients, community, physicians and employees by exceeding their expectations.
Some hospitals offer powerful medicine, some offer comforting care. But it's extremely rare to find a hospital that can do both well. This community is fortunate to have a group of people who not only deliver extraordinary healthcare, but deliver it with a smile.
SERVICES/PRODUCTS
Hospital
Healthcare
Emergency Room
CardioVascular