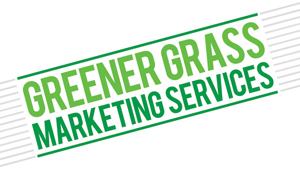 HOURS
We're always primed and ready to go!
Greener Grass Marketing Services is a small but mighty marketing and design firm that assists clients in realizing their ultimate visual potential.
We help clients revamp their brand to create a clean and consistent vision throughout both internal and external communications. Our most important goal, for every client that walks in the door, it to make sure they are equipped with the tools and the strategy to put their most handsome face forward to their future clients, members, or investors.
That sounds nice. What do you do?
Logo + Brand Development? Check.
Marketing Campaign? Check.
Event Planning + Promotion? Check.
Crazy idea that might be impossible? Double-check.
Social media and online presence creation and expansion? Bring it on.
SERVICES/PRODUCTS
marketing strategy
graphic design
campaign creation
event planning